Cowboy and Angels Horse Farm
Establishment at 585 Harts Road, Madoc, ON K0K 2K0, Canada. Here you will find detailed information about Cowboy and Angels Horse Farm: address, phone, fax, opening hours, customer reviews, photos, directions and more.
Rating
5 /5
Based on 1 reviews
Photos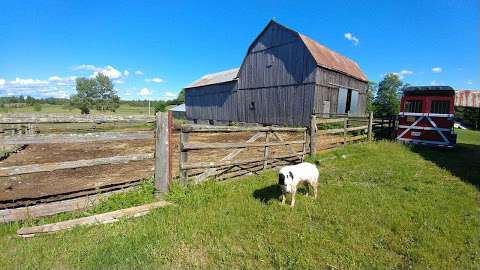 Reviews of Cowboy and Angels Horse Farm
Shannon Lufcy Added 2017-10-30

★ ★ ★ ★ ★

My husband and I LOVE horseback riding and try to go as often as we can. We have been around the world to many different establishments and this one (with the exception of one in our home state) was the best. We decided to bring our daughter this time. She had the best time and Jade was amazing and patient. You can actually FEEL the love they have for their horses, business and family. The horses were well taken care of and trained. The trails were beautiful and the ride was perfect for our family. I would defiantly come back every chance I get. Jade went above and beyond our expectations. My daughter is still talking about it.
About cowboyandangelshorsefarm.com